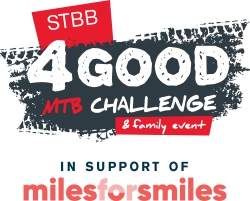 Event Date:
12 October 2019
Entries Close:
06 October 2019 at 23:00
Venue:

Overgaauw Wine Estate, Stellenbosch

Province:
Western Cape
Distance:

60km (R380), 5km (R60),
45km (R330), 30km (R250), 12km (R90)

Starting Time:
07:00
Timed By:

RaceTec

More Info:
Number Collection:

STBB, 8th Floor


Tuesday, 8th October 2019 from 10:00 – 18:00
or


STBB, 1st Floor Titanium House


Wednesday, 9th October 2019 from 10:00 – 18:00
or


Sportsman's Warehouse, Durbanville


Thursday, 10th October 2019 from 10:00 – 18:00
or


STBB, 2nd Floor Buchanan Chambers

,
Friday, 11th October 2019 from 10:00 – 13:00
or


Overgaauw Wine Estate, Stellenbosch


Friday, 11th October 2019 from 16:00 – 18:00
Additional Information:
Event day information:
Date: Saturday, 12th October 2019
Venue: Overgaauw Wine Estate, Stellenbosch
Start times:
60km   07:00
45km   07:30
30km   08:00
12km   08:05
5km     08:10
Organiser's information:
Organiser: Smith Tabata Buchanan Boyes (STBB)
Contact number: 021 406 9100
Email address: mtb@stbb.co.za
Event Overview:
Join us at Overgaauw Wine Estate for a day of fun in aid of a cause close to our hearts – The Miles for Smiles Foundation.
This foundation creates awareness and raises funds to facilitate corrective surgery on children born with cleft lips and palates.
Route description:
Our route designing gurus have hand-picked and created five incredible routes to excite riders of all ages and skill levels. 
For children and those new to this wonderful sport, we offer both 5km and 12km fun rides which will take you on an undulating,
fast and not-too-technical route. Out through Overgaauw onto the neighbouring estates, crisscrossing through vineyards,
speeding over dam walls and flowing through tree-lined jeep tracks, before returning to Overgaauw.
Looking for more of a challenge? Look no further!  We also have three longer routes, a 30km, a 45km and a 60km of
varying difficulty just waiting to be experienced. These three races share much of the same route but differ in amount of single track,
climbing and technical challenges.  
Warning ahead: The 60km is strictly for the fit and experienced. Riders can expect a mind-blowing variety of single track carving its way
through vineyards, natural bush, plantations and even over granite slabs! The 360 degree loop around the Renosterveld Conservancy
affords riders the opportunity of experiencing the unparalleled views of the Jonkershoek Mountains, False Bay and even the Tafelberg.
However, with around 1,600m of vertical ascent, the privilege of such magnificent scenery must be earned!
At the end of the race riders will have the option to finish over the thrilling waterbridge that goes across the dam or they can take the scenic
route around the dam wall.
In addition to the phenomenal routes at this event, the finish area has a chill out zone hosted by our amazing sponsors, a delicious food
market with craft beer and wine and to top it all off there is an exciting kiddies tent to keep your little ones entertained.
Come and join us for a fun filled day in support of an amazing organisation, The Miles for Smiles Foundation! http://ciplafoundationsa.co.za/m


To Enter, click here